Tesla is building a coalition that is joined by Ford, GM and now, Rivian, to make NACS (North American Charging Standard) the norm.
The Rivian EV owners will now be able to use Tesla Supercharger in addition to Ford and GM EV owners. A coalition is being formed to make NACS the norm across North America. This seemingly innocuous cooperation might have far-fledged consequences as CCS-type charging is being pushed by the government. But top players like Tesla, Ford, GM and Rivian will start allowing their EV owners to use the former's Supercharging network, leaving the CCS charging useless.
You might also like: How to Maximize EV Driving Range – Tips & Strategies
Rivian, Ford, GM to Use Tesla Supercharger
Rivian, the American EV adventure vehicle startup, has announced that starting in 2024, owners of R1T and R1S vehicles will be able to use Tesla's Supercharger network of DC fast chargers in the United States and Canada, with the help of an adaptor. By 2025, both the R1T pickup and R1S SUV will come factory-equipped with the North American Charging Standard (NACS) connector, eliminating the need for an adaptor. Going forward, the future EVs from Rivian based on the R2 platform will also have this connector from the factory.
Ford and GM have earlier jumped on this NACS bandwagon making this coalition incredibly strong. Tesla has agreed to lend 12,000+ Superchargers to these carmakers. Note that it operates even more Superchargers but it will keep them exclusively for the Tesla EV owners. This will aid the overall EV infrastructure as more EV owners will have access to a fast-charging network. This would invariably lead to reduced range anxiety and increased peace of mind.
You might also like: Top 5 Tips To Save / Earn Money From EV Charging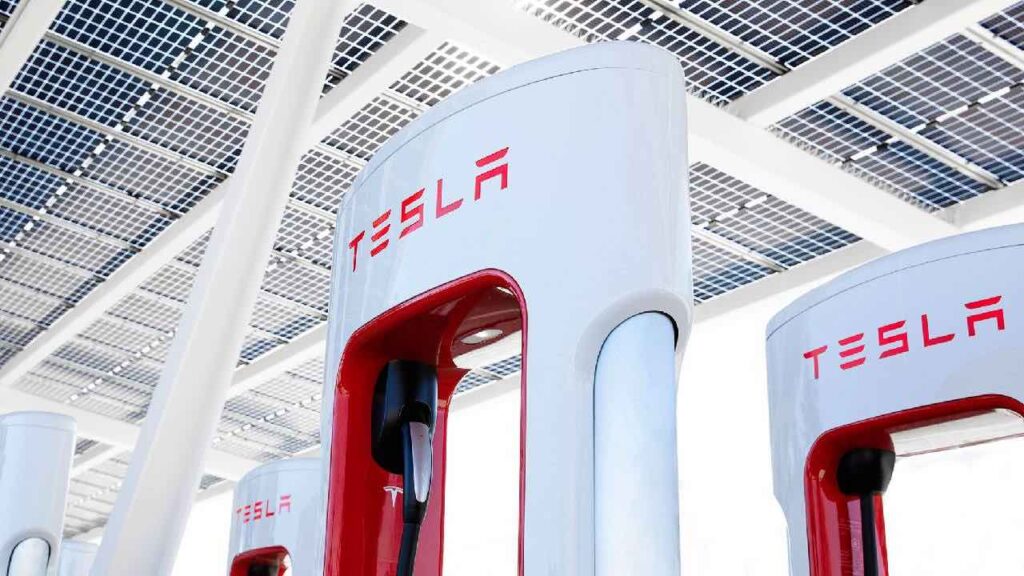 Will Hyundai Also Join?
Hyundai Motor Company hosted its 2023 CEO Investor Day in Seoul, South Korea on June 20, 2023. Hyundai already offers its EVs with high charging voltage capacity (400 V- 800 V). However, Tesla currently supports only up to 400 V. But we know that Tesla will increase this going forward and its own EVs will also be able to support higher voltage.
On Investor Day, Hyundai's CEO and President Jaehoon Chang said, "the company would consider joining the alliance of automakers shifting to Tesla's standard, but that it would have to determine that was in the interest of its customers." According to Reuters, "Chang said Hyundai would consult with Tesla to see whether it could make adjustments to its charging system for Hyundai customers so they could charge faster."
You might also like: 5 New EV Battery Technologies – Aluminium-ion to Niobium
Learn Electric Cars Says
While we understand that there is an entire political side to this saga where a huge tussle is going on between the government and carmakers, we shall discuss the impact this is likely to have on the customers. The lack of charging infrastructure continues to be one of the biggest issues preventing the mass adoption of EVs. With a coalition like this, things will only get better for the EV owners. Hence, we would appreciate this step as more electric car buyers will have access to a wider charging network, ultimately leading to the reduced range anxiety.