In the EV realm, efficiency is the name of the game on which countless other traits of an electric car depend. The Aptera EV aims to be the first 'Never Charge EV' in the world.
The Aptera solar electric car has been conceptualised keeping in mind efficiency, lightweight and capable powertrain. The California-based EV startup has developed the Aptera EV that claims a 1,000 miles range on a single charge with a 100 kWh battery (10 miles per kWh). To achieve this, the prototype boasts an incredible drag coefficient of 0.13. With over 27,000 pre-orders already, the deliveries are planned for 2023.
You might also like: Sono Sion – Production-Ready Solar Powered Electric Car – Specs & More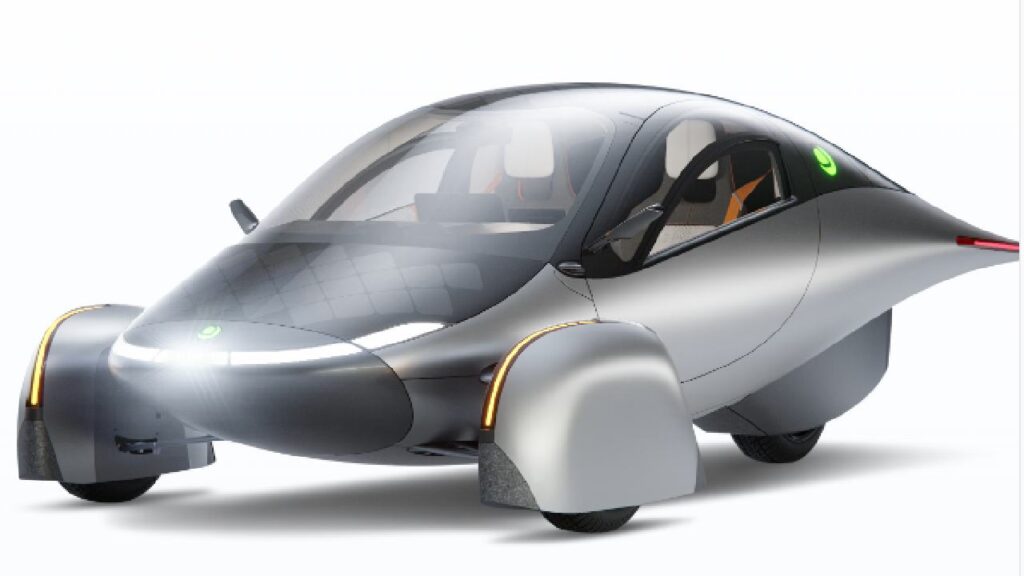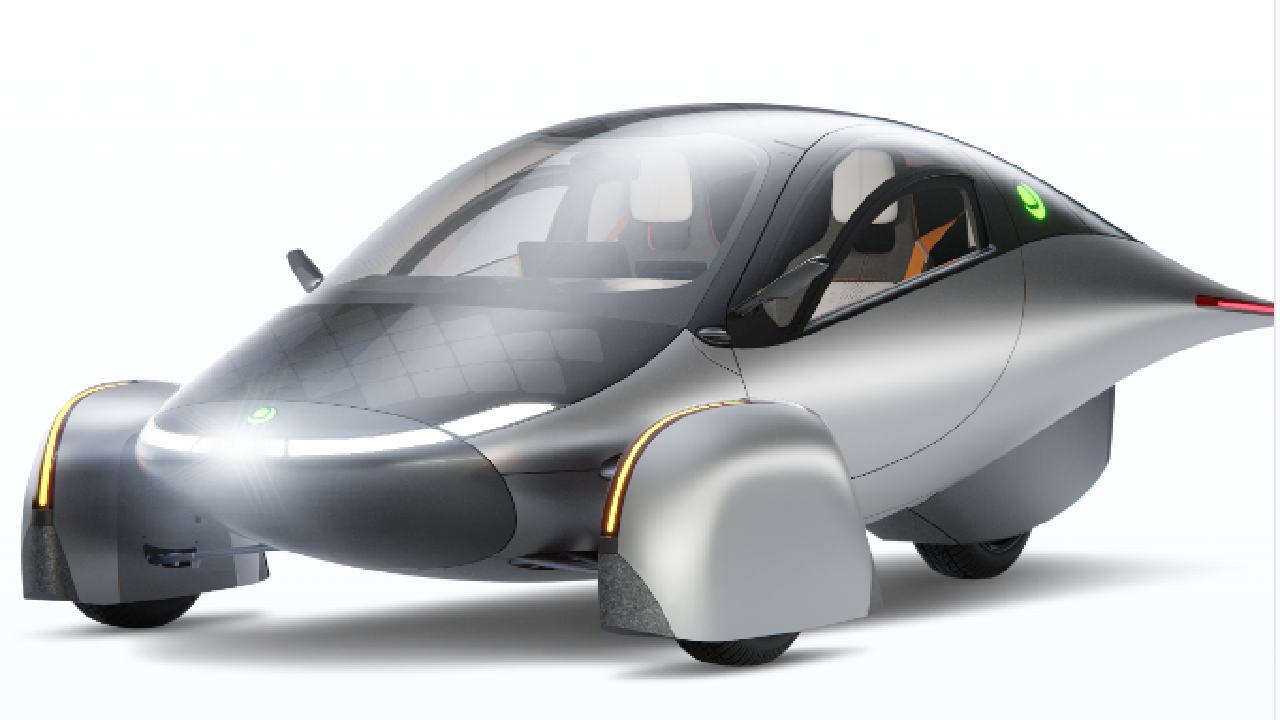 Aptera Solar Electric Car – Specs
The aerodynamically sound three-wheel EV will have the option of choosing between 4 battery packs and 2 (2WD or 3WD) drivetrain configurations. Additionally, there will be 700 W solar panels installed on the roof, bonnet and dashboard, enabling 40 miles of range per day under ideal conditions. With daily usage of under 40 miles, one might never need to charge this solar electric car.
Aptera Solar EV
Specs
Battery
23, 41, 60 or 100 kWh
Range
250, 400, 600 or 1,000 miles
402, 644, 966 or 1,600 km
Acceleration (0-60 mph / 0-96 km/h) (in 3WD)
3.5 secs
Top Speed
110 mph (177 km/h)
Drivetrain
2WD or 3WD
Power
67 hp per electric motor
Drag Coefficient (Cd)
0.13
Aptera Solar EV Specs
You might also like: What Are The Problems With EV Charging Stations?
Dimensions
Due to the 3-wheel configuration, the Aptera is will be officially classified as a motorcycle. However, the dimensions are nowhere close to a bike.
| | |
| --- | --- |
| Aptera Solar EV | Dimensions |
| Length | 177 in (4,496 mm) |
| Width | 88 in (2,235 mm) |
| Height | 57 in (1,448 mm) |
| Wheelbase | 108 in (2,743 mm) |
| Storage | 25 cu ft (708 L) |
Aptera Solar EV Dimensions
You might also like: Is Rivian R1T Electric Truck A Perfect Rival To Ford F-150 Lightning?
Price
The EV maker is aiming at a starting price of a mere $25,900 and the top-trim would set you back by $44,900. However, with the credit tax incentives (if Aptera becomes eligible) the starting price would go down to under $20,000 for the 250-mile range variant. The Gamma (production-spec prototype) version is planned for this year and full-fledged production is planned to commence in 2023 with the capacity of 40-80 vehicles per day.