The Chinese-owned Swedish car marque has been expanding its portfolio with the unveiling of the Polestar 4 at the recently concluded Shanghai Auto Show warranting a comparison with the Polestar 3.
We bring you a detailed Polestar 4 vs Polestar 3 comparison in terms of price, specs, features, safety and dimensions. The trend of stylish electric SUVs and coupe SUVs is all the rage at the moment which is why Polestar plans to offer its customers a varied choice in this segment. While both EVs are relatively similar in length, the price is what it might all come down to.
You might also like: How Does Polestar 4 Compare Against Tesla Model Y?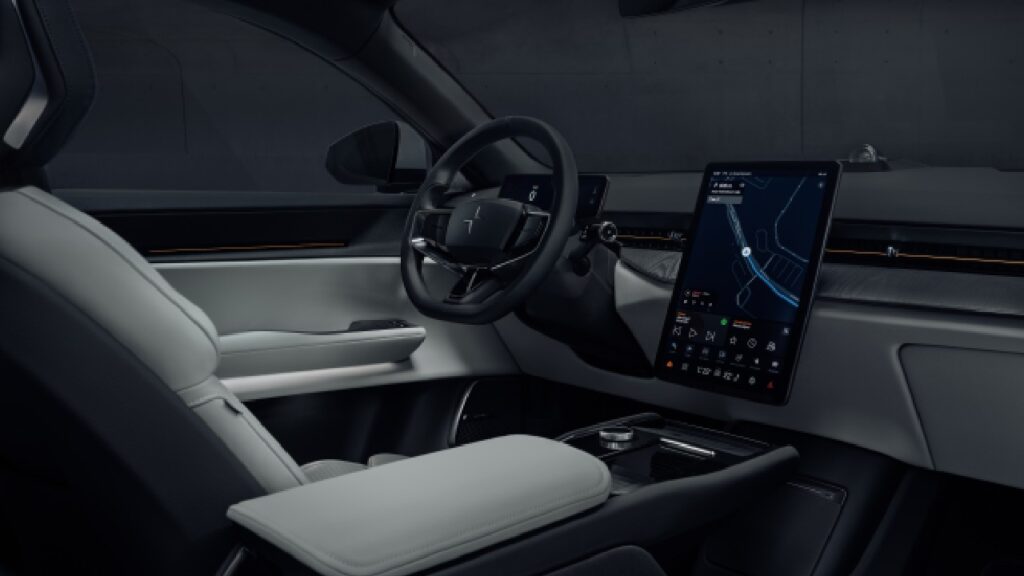 You might also like: Mercedes Electric G-Wagon (EQG) to Get Silicon Battery Material
Polestar 4 vs Polestar 3 – Specs Comparison
The Polestar 4 is based on the premium Sustainable Experience Architecture (SEA) developed by Geely Holding (parent company of Volvo and Polestar). The top-end model comes with a 102 kWh battery that powers two electric motors for an AWD system. The powertrain offers 544 hp and 686 Nm of peak power and torque. The electric coupe SUV can go from 0 to 62 mph (0-100 km/h) in just 3.8 secs. The Long Range version will have a WLTP range of 348 miles (560 km). The Long Range single motor version will offer a range of up to 600 km (WLTP).
On the other hand, the Polestar 3 is underpinned by the Volvo's Scalable Product Architecture (SPA2) platform. It comes with a 400 V 111 kWh Li-ion battery (108 kWh usable) that powers two electric motors (one at each axle). With the Performance Pack, the total system output is 517 hp of max power and 910 Nm of torque. You can choose from two AWD variants – Long Range Dual Motor and Long Range Dual Motor with Performance Pack. The EV can for from 0 to 100 km/h acceleration time is just 4.6 secs. It comes with an EPA-estimated range is 300 miles (483 km).
| | | |
| --- | --- | --- |
| Specs Comparison | Polestar 4 | Polestar 3 |
| Drivetrain | RWD/AWD | RWD/AWD |
| Battery | 102 kWh | 111 kWh |
| Range | 348 mi (560 km) | 385 mi (620 km) |
| Power | 544 hp | 517 hp |
| Torque | 686 Nm | 910 Nm |
| DC Fast Charging | 200 kW | 250 kW |
| Acceleration (0-62 mph/100 kmph) | 3.8 secs | 4.6 secs |
Specs Comparison
You might also like: Wireless Charging For EVs Could Be Revolutionary Technology
Polestar 4 vs Polestar 3 – Dimensions Comparison
In terms of dimensions, both these electric SUVs are quite similar in some parameters like length. However, Polestar 4 is significantly wider but lower due to its coupe silhouette. More importantly, the wheelbase figures of these are somewhat identical.
| | | |
| --- | --- | --- |
| Dimensions | Polestar 4 | Polestar 3 |
| Length | 4,839 mm | 4,900 mm |
| Width | 2,139 mm | 1,969 mm |
| Height | 1,544 mm | 1,628 mm |
| Wheelbase | 2,999 mm | 2,985 mm |
Dimensions Comparison
Features Comparison
Both these EVs are loaded to the brim with the latest tech, convenience and safety features. Polestar 4 also uses a Mono-material approach for the interiors. The company has used 100% Recycled PET and Animal Welfare-secured Nappa Leather. It gets a Glass Roof with Electrochromic Functionality and Camera-based IRVM. Additional features include a 15.4-inch Landscape Touchscreen,  10.2-inch Driver's Instrument Display, 14.7-inch Head-Up Display, Apple CarPlay, OTA, built-in Google Assistant, Google Apps, and 12-Speaker Harman Kardon Audio System with 1,400-Watt channel-hybrid Amplifier.
On the other hand, Polestar 3 comes with a 14.5-inch Portrait Touchscreen Infotainment Display, a 9-inch Driver's Instrument Cluster, Head-up Display, 25-Speaker Bowers & Wilkins Audio System, Over-The-Air Updates, Internet Connectivity, NVIDIA Processor, and Ambient Lighting. It comes with Animal Welfare Nappa Leather. The company has focused on using sustainable materials on the inside. Additional features include 8-way Adjustable Seats, 3-Zone Automatic Climate Control, Air Purifier, Heated Steering Wheel, and Wireless Charging.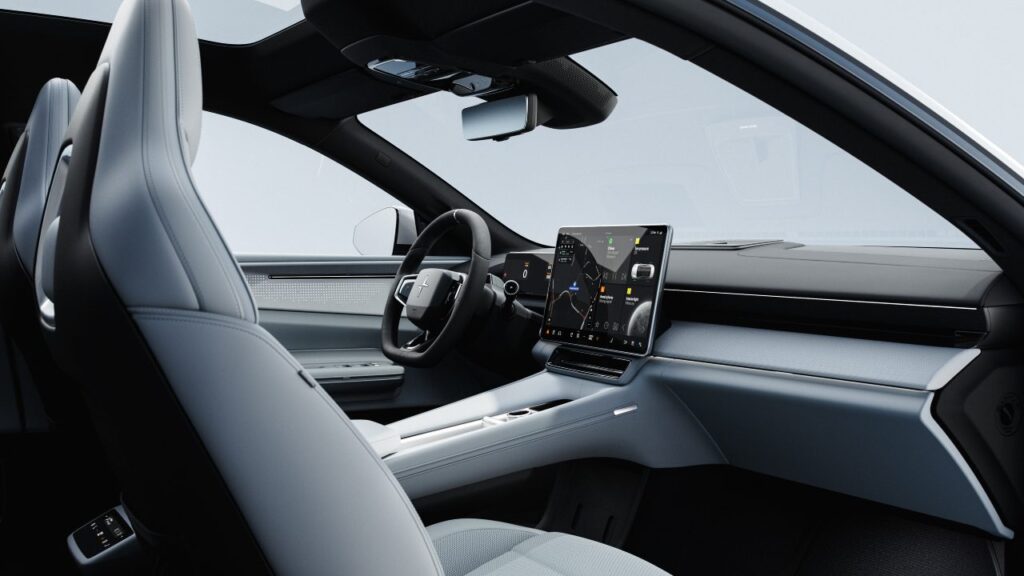 You might also like: 5 New EV Battery Technologies – Aluminium-ion to Niobium
Price Comparison
In the US, the starting price for the regular Long Range Dual Motor version of the Polestar 3 is $85,300 (MSRP) and $91,300 with the addition of the Performance Pack. It is also available in the UK with prices of £79,900 and £85,500 respectively. Contrarily, the Polestar 4 will be launched in November 2023 in China and early 2024 in North America, Europe and Asia Pacific with an expected price of around $60,000 or €60,000 or £55,000.