The Czech carmaker is prepping a slew of enticing launches in the coming 3 years with as many as 6 new all-electric vehicles to shake up the market.
In exciting news, Skoda announces 6 new electric cars by 2026. Many of us thought that the Czech carmaker might be lagging behind in the EV race despite its successful Enyaq electric SUV. But those concerns have been put to rest once and for all. The product-offensive strategy is what Skoda is adopting with half a dozen EVs planned within just 3 years. This ranges from a £23,000 ($29,000) hatchback to a full-fledged 7-seater Kia EV9 rival. Skoda revealed the sculpted models of these EVs giving us a fair idea about their silhouettes.
You might also like: 5 Upcoming VW Electric Cars to Debut in 2023 – From New ID.3 to ID.7
6 New Skoda Electric Cars
Skoda "Small"
Don't worry, "Small" is just an internal codename for the model and not the official name. It will be the entry-level electric hatchback in the lineup slated for launch in 2025 with the prices starting in the proximity of £23,000 ($29,000). It will have a boot space of around 467 litres, bigger than the Ford Focus. The EV will come equipped with the same powertrain as the VW ID.2 and Cupra Urban Rebel. This includes 36 and 56 kWh battery packs with 125 kW charging and a range of between 180 and 270 miles (290 – 435 km).
You might also like: Lexus RZ Electric SUV Outdoor Concept Looks Adventurous
Skoda Elroq
In essence, Skoda Elroq is the electric avatar of Karoq which will make its debut next year (2024). It will measure around 4.5 m in length rivalling the Nissan Qashqai and the recently revealed Ford Explorer. It will sport an RWD arrangement like the Enyaq with a range of around 250 – 350 miles (402 – 563 km).
You might also like: MG Cyberster EV To Be The Most Powerful MG Yet
Updated Skoda Enyaq and Enyaq Coupe
The comprehensive updates of the Skoda Enyaq and Enyaq Coupe are planned for 2025. These could bear a resemblance to the Vision 7S concept car. Perhaps the mechanical upgrades could include the new 286 PS motor (RWD) or a 340 PS dual-motor (AWD) arrangement inspired by the Cupra Tavascan announced last month.
You might also like: Polestar 4 vs Polestar 3 – Specs, Features, Price Comparison
Skoda "Estate"
Again, "Estate" is the codename of the estate body type that will mark its entry in 2026. It will be around 4.7 m in length which is almost similar to the current Octavia but smaller than MG 5. There aren't many details about this model but the expected range is around 350 miles (563 km) as estates sit closer to the ground and are more efficient than SUVs.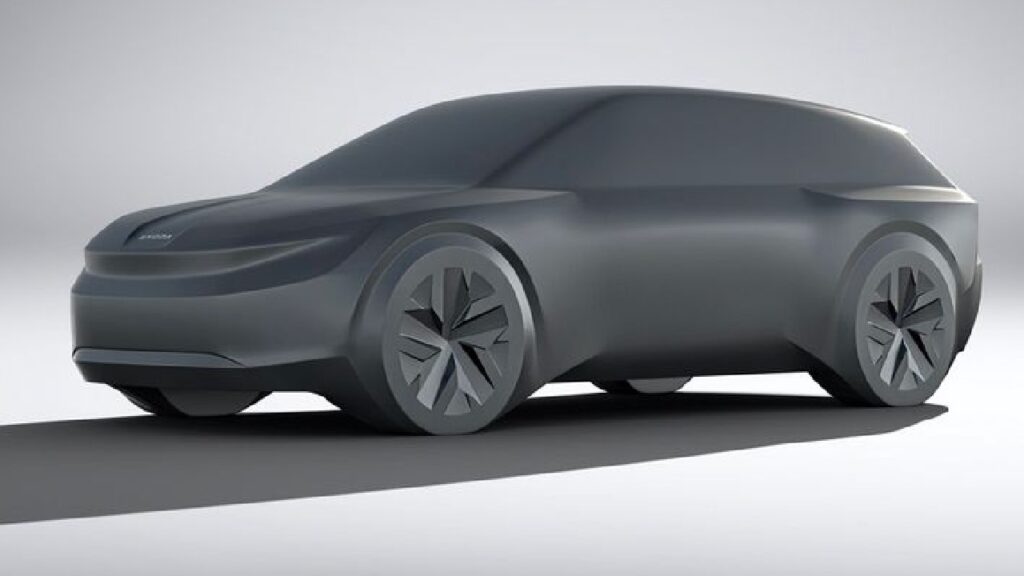 You might also like: BYD Seagull Becomes the Cheapest EV in the Lineup
Skoda "Space"
This will be the largest model on sale set to rival the Kia EV9. It is based on the Vision 7S concept showcased by the Czech car marque earlier. The length will be around 4.9 m and the cabin will be able to accommodate 7 seats. The concept avatar had an 89 kWh battery and a range of 375 miles (604 km) and we could expect something similar in the production version too.